Archive for
March, 2012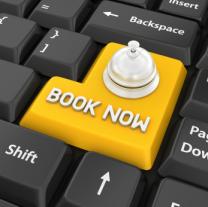 I always find it valuable to watch other industries for clues to trends and innovations.
The hotel industry may hold some clues regarding the changing role of intermediaries. Yes, it is a different industry, as is airlines. But that does not mean that there may be enough similarities to provide valuable insight. After all entertainment, hotels and airlines all sell or licence the right for a person to occupy a specific location for a specified time period. Agreed, there may be some differences in where the booking takes you physically and metaphorically. But there is one overriding similarity – it is a perishable inventory. Once the curtain goes up or the planes takes off, that seat is gone forever and has no value.
"room nights booked through hotel websites last year grew consistently in each quarter, growing 6.8 percent in the fourth quarter compared to the same time in 2010."
Consumers are increasingly buying direct from the hotel, rather than travel agents or online travel agencies.
"Overall in the transient segment, the OTAs (Online Travel Agencies like Expedia and Hotels.com) accounted for 11.4 percent of all hotel rooms booked for the fourth quarter; GDS (Global Disctribution Systems used by Travel agencies) accounted for 19.3 percent; hotel websites (e.g. hilton.com) accounted for 26.5 percent; direct bookings accounted for 25.0 percent; and voice, or 1-800 numbers, accounted for 16.7 percent."
"Hotel companies have been focusing on educating customers about the value and benefits of booking direct on their websites. These companies have been investing in improving their websites and web value proposition to ensure hotels and customers understand and believe in the value of booking direct with them online."
That sounds like a good strategy for entertainment as well, the event owner selling directly to consumers without the need for intermediaries. At the very least, the benefits of control over the service 'promise' made, the service delivered and the reduction of additional service fees and commissions all makes sense. As suggested, it is important to educate and inform customers and for the not for profit entertainment sector a major, related issue is transparency.
"… consumers are spending an increasing amount of time shopping and comparing hotel options online, often visiting between 8-15 different websites to make an informed decision." Consumers are getting cleverer at comparing options and they are more and more skilled at accessing AND sharing information on options.
"While a hotel's website continues to drive more and more bookings for hotels, it is important to recognise that different channels cater to different types of customers, and having an appropriately diversified and optimal mix will drive improved revenue and profit outcomes,"
Different strokes for different folks at different times and different situations.
Selling directly to customers is not the only option, but it looks like it increasingly must be one option and an important one at that.
22 March, 2012 at 1:19 pm Tim Roberts ARTS Australia Leave a comment